it's all music
Exploring the fundamental connection
between improvisation and song form. 
with master teachers
Rhiannon and Laurence Hobgood
Leo Nani Farms | 2020 dates TBD

Multiple Grammy® nominee and Grammy® winning pianist/ composer/ arranger/ producer/ educator Laurence Hobgood will join Rhiannon for this special, immersive week to examine and experience the connective tissue that bridges pure improvisation and song form - the art of arranging. In the most basic sense, arranging is simply deployment -- having chosen a song we then decide how to represent (perform) that song. The consciousness we bring to that decision is informed by three core areas of thoughtful action:
1) intuition/imagination
2) musical knowledge  
3) process/craft
location: hawaii
This workshop will be held in the new studio, Ha Lau Leo Nani, on the big island of Hawaii - Leo Nani Farms.  Participants will enjoy beautiful farm lunches, time to relax and explore. Six hours of study each day.
Hawaii travel information
Demystifying the creative process of song building. 
We'll explore a broad range of topics, including:
- The basic building blocks of melody, harmony and rhythm
- Considering lyrics as poetry, opening new doorways to interpretation
- Music theory made fun and comprehensible!
- The importance of "groove" -  the deeper side of a rhythmic feel
- Core elements and patterns of rhythm and rhythmic notation
- The gestural possibilities of creative phrasing
- Showing how listening and intuition can lead to cool vamps and hooks
- Writing charts, beginning with the most essential aspects of notation
Building confidence. Add to your confidence and comfort as a performer, whatever level of expertise you may have already attained, whether you aspire to start doing your own charts, improving the charting you're already doing, or just better understand charts in a way that would include a greater level of comfort interacting with instrumentalists and bandmates.
Tackling music theory.  Laurence has developed a "from the ground up" approach to explaining the evolution of Western music theory that clarifies and simplifies this often confusing subject (it's actually a really great story!) Students with beginner knowledge will come away with new, practical awareness, while students with intermediate/advanced theory knowledge can also expect to glean newly focused insights, furthering their knowledge/skills in practical ways.
Free your improvisational skills.
Rhiannon has built her process for teaching vocal improvisation on the idea that we must be solid in musical skills, develop intuition and be available to the mystery and grace that exist when creating music spontaneously. Rhiannon's many years in the theater as well as her life in music have resulted in this being a dynamic and natural blend.
Because Rhiannon believes that improvisation belongs in performance, she has developed a process to make improvisation stage-worthy. This series of exercises unfolds in a carefully articulated progression. Working in circle, students first improvise melody, harmony, rhythm, counterpoint and interlocking parts in solo and small ensemble games. Then in learning to improvise as an ensemble, with exercises using the natural connection of body and voice, they learn to reveal a vulnerable, authentic sound. They also practice using language, both invented and in their native tongue, sung and spoken, as part of their musical repertoire. Many of these games become strong performance pieces and teach the singers how to invent a group sound without a leader. Learning to improvise as an ensemble with shared responsibility and power teaches deep listening, generosity, courage and musical awareness.
This will be an intensive week of growth
you won't soon forget!
I love playing with Rhiannon because her musical spirit seems in perfect balance.The heart of genuine musical expression is indeed "heart," that will always be first and foremost. Rhiannon's heart is both extraordinary and fully engaged! But it's the glorious mechanism through which she accesses it that sets her apart. For any musician "mechanism" is inevitably defined by a separation of conjoined powers -- things intuitive, and things analytical. Inspiration meets craft. When I say that her musical spirit seems in perfect balance, it's the wedding of these two creative forces to which I refer. Complete craft -- just the sound of her voice is amazing -- matched with the human miracle of seemingly endless, self-replenishing inventiveness -- in the moment. Yin and yang, working together so that the music is greater than the sum of its parts. When I join in musical communion with Rhiannon, this is the energy I get to merge with -- it's the clearest water; the bluest day and the calmest, starry night; it's flying.
- Laurence
Making music with Laurence is flying with roots securely in the solid earth. His rhythmic and harmonic understanding is worldly and wise. Because he is an arranger as well as composer he imagines a big universe of sound and has the technique to burn the fire bright, I can sing wherever I can imagine and we go there like old friends, like wild children, like waves in the ocean. Spirit music meets technique  
Oh yah! - RHIANNON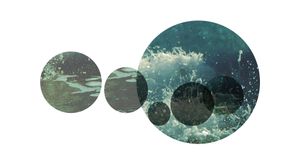 Contemporary virtuoso pianist, collaborator, composer, multiple Grammy nominee and 2010 Grammy winner Laurence Hobgood has enjoyed a dynamic career. Perhaps best known as musical director for singer Kurt Elling from 1995-2013, Hobgood co-produced ten of Elling's CDs, each Grammy-nominated. Dedicated To You: Kurt Elling Sings The Music Of Coltrane and Hartman, recorded live at Lincoln Center, won the 2010 Grammy Award for Best Vocal Jazz Record, with Hobgood receiving one of the coveted statues for his work as producer.  More at laurencehobgood.com
One of the most incredible pianists I have ever heard.
DAVE BRUBECK

Piano Virtuoso
NEW YORK TIMES

Perpetual Inventiveness
THE CHICAGO TRIBUNE