Rhiannon & Margie Gillis: The Nature of Voice and Body
Two internationally acclaimed renegade artists in vocal music and dance, crossing borders and opening pathways during their forty plus year careers.  Rhiannon and Margie give workshops together, most recently at Leo Nani Farms in Hawaii, at Hollyhock in British Columbia, and in Montreal.  
Read more
PREMIERE OF THE PULL OF SEASONS AT FESTIVAL QUARTIERS DANSES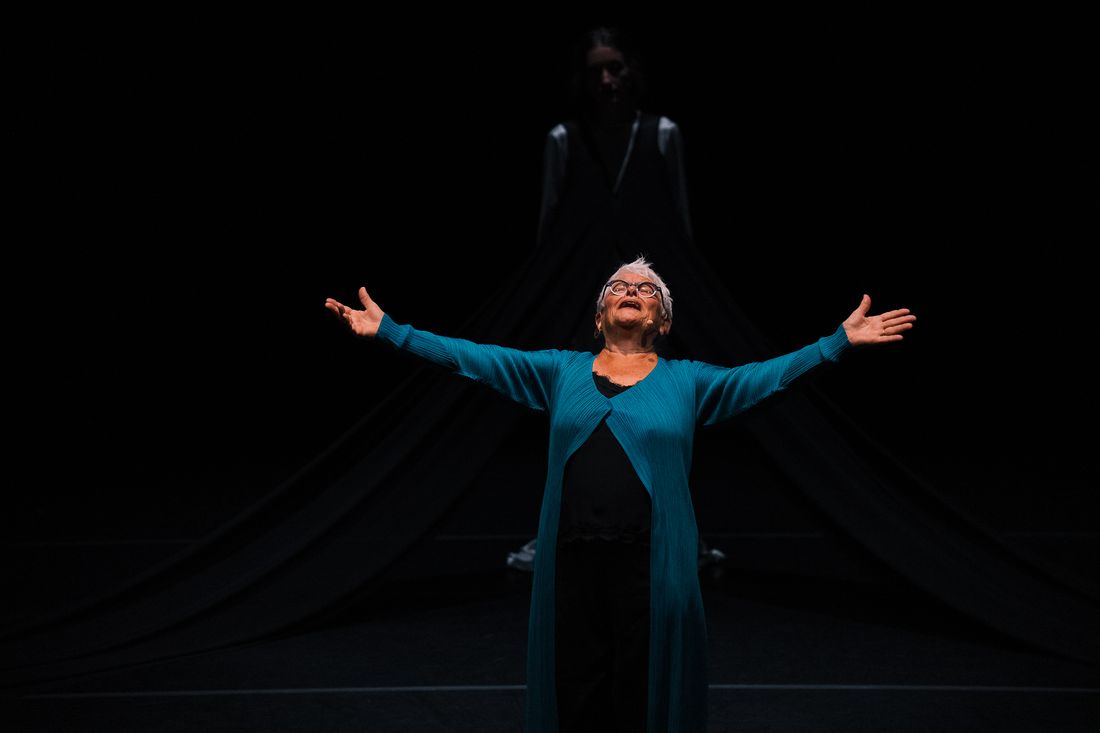 Rhiannon and Margie find they are connected by nature.
We are all nature.  Our feet are nature.
Our hands and arms are nature. Our bodies are nature. 
Trees around us and mountains are nature.
Water and elements of fire and air are nature.
Expression is natural.. Voice and body are nature.
All we know and remember is part of nature.
The part where we sing and dance, move and make sound for all of the history of the world.
All our lives are nature.
Rhiannon and Margie find the nature of improvisation together.
Joining their lifelong skills as artists and innovators.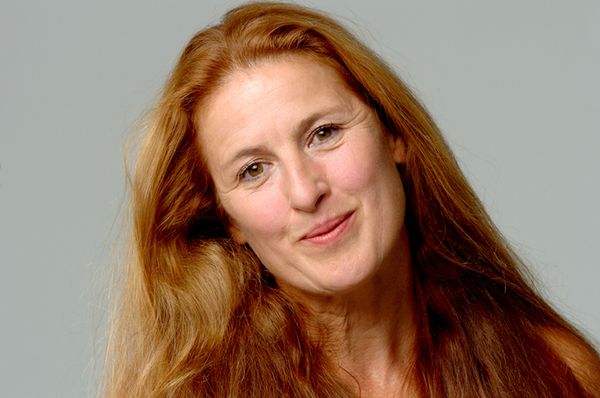 My approach to dance and choreography is based on listening to the different connections that exist between the spirit and the body. This is the natural kinetic process whereby our inner landscape translates into electric impulses that transmit to the muscles the information as to how and with what quality to move.
Margie Gillis   
But it's while watching the magnificent Margie Gillis,solidly grounded in a swaying cliff-top sea of tall grass, yet ethereal, her body undulating as her fabulous long mane is buffeted by strong winds, that you can feel the Earth move.
Henrietta Wallmark, The Globe and Mail, Toronto
... a LIVING legend…. She is, quite simply, like no one else.
Tom Patrick, The Dance Insider, New York
Working with Margie Gillis is always a highly transformative experience. She one of the purest channels of Source I have ever encountered. Whether it's as mentor, choreographer, dancer, teacher...the interface with Margie always renews my faith in the human spirit, and deepens my passion for dance and life. 
Adam Barruch ( dancer, choreographer, teacher, artistic Director of Anatomiae Occultii)
To witness Margie Gillis in performance is to experience a palpable, life affirming magic that is soulfully invigorating and thrillingly connective. To be with her, in her world, is to live for a while in a heightened dimension of timelessness where every moment is the barest, purest,and most liberating.
Can't wait for next time!!!
Annmaria Mazzini (PaulTaylor dancer alumni, Choreographer, artistic director MazziniDancecolective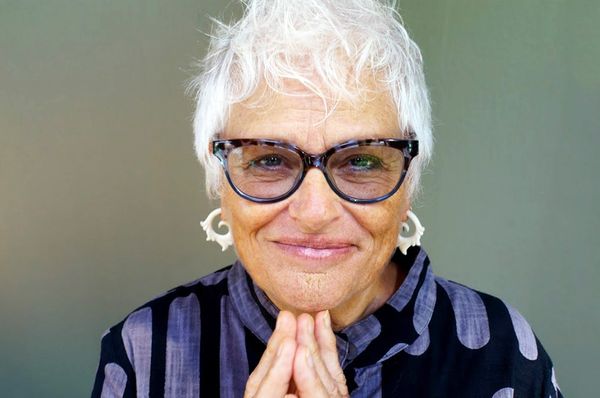 As a master teacher for more than 40 years, Rhiannon is in a category by herself, exploring the skill and spirit of improvisation. Her expertise lies with the connection between body and voice, teaching the invention of melody, harmony, rhythm, language, and story while guiding the singer towards the heart and soul of their musical self.
Rhiannon, the grand sorcerer, lures all whom she meets, her collaborators, I being one, her students, and her audiences, into the mysteries of her enchanted world of song.
Ruth Zaporah, Action Theater
Rhiannon is incredibly brilliant and fun. I trust her musical instincts completely..., she's one of my very favorite people to improvise with... thoughtful, heartfelt, inspired approach  Delve in deeply!
Bobby McFerrin 
Taken on their own merits, Rhiannon & Margie Gillis are living masters. The chance to study with them together is practically irresistible. Dancers, who might feel tentative about diving into the ocean of song, should find in Rhiannon's method all they need to tap into their vocal intuition, to use the wisdom of their bodies to find real spontaneous music together. Singers who (like myself) might feel less than confident when it comes to dance, will find Margie's approach liberating: with direct and simple instruction, she invites us to inhabit our own bodies, their edges and interiors, to move naturally through space—and this brings out new and wonderful music. Freedom, immersion, risk, wildness, integration, embodiment, craft, love — these are the values they share. Who could resist a week in Hawaii spent moving, singing, eating, swimming & dreaming with them both? And who knows what magic this deep study might send out into the world?
Jascha Hoffman