the nature of voice and body online  
with master teachers Rhiannon and Margie Gillis     

Oct. 14-17, 2021 | ONLINE: 4 days  -  4 hours online each day   $500 USD

morning session: 9:00-11:00am HAWAII TIME
(1 hour break)
afternoon session: noon to 2:00pm HAWAII TIME       Register now

 
 
Rhiannon and Margie find they are connected by nature.
We are all nature. 
Our feet are nature. Our hands and arms are nature. Our bodies are nature. 
Trees around us and mountains are nature.
Water and elements of fire and air are nature.
Expression is natural..
Voice and body are nature.
All we know and remember is part of nature.
The part where we sing and dance, move and make sound for all of the history of the world.
All our lives are nature.

Rhiannon and Margie find the nature of improvisation together.
Joining their lifelong skills as artists and innovators.
Finding the nature of collaboration with 20 students coming from everywhere 
for a precious time of inspiration, magic and diligent endeavor made simple by nature.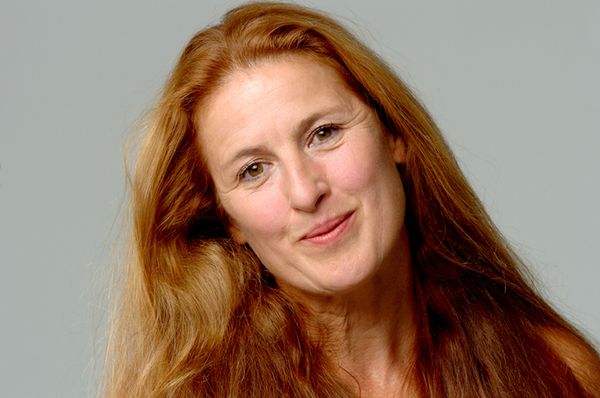 My approach to dance and choreography is based on listening to the different connections that exist between the spirit and the body. This is the natural kinetic process whereby our inner landscape translates into electric impulses that transmit to the muscles the information as to how and with what quality to move.
Margie Gillis   
But it's while watching the magnificent Margie Gillis,solidly grounded in a swaying cliff-top sea of tall grass, yet ethereal, her body undulating as her fabulous long mane is buffeted by strong winds, that you can feel the Earth move.
Henrietta Wallmark, The Globe and Mail, Toronto
... a LIVING legend…. She is, quite simply, like no one else.
Tom Patrick, The Dance Insider, New York
Working with Margie Gillis is always a highly transformative experience. She one of the purest channels of Source I have ever encountered. Whether it's as mentor, choreographer, dancer, teacher...the interface with Margie always renews my faith in the human spirit, and deepens my passion for dance and life. 
Adam Barruch ( dancer, choreographer, teacher, artistic Director of Anatomiae Occultii)
To witness Margie Gillis in performance is to experience a palpable, life affirming magic that is soulfully invigorating and thrillingly connective. To be with her, in her world, is to live for a while in a heightened dimension of timelessness where every moment is the barest, purest,and most liberating.
Can't wait for next time!!!
Annmaria Mazzini (PaulTaylor dancer alumni, Choreographer, artistic director MazziniDancecolective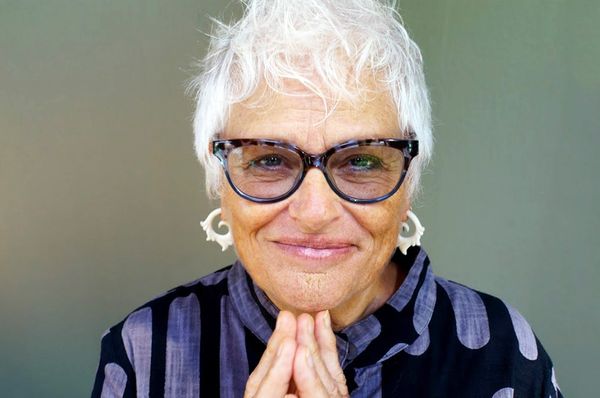 As a master teacher for more than 40 years, Rhiannon is in a category by herself, exploring the skill and spirit of improvisation. Her expertise lies with the connection between body and voice, teaching the invention of melody, harmony, rhythm, language, and story while guiding the singer towards the heart and soul of their musical self.

Rhiannon, the grand sorcerer, lures all whom she meets, her collaborators, I being one, her students, and her audiences, into the mysteries of her enchanted world of song.
Ruth Zaporah, Action Theater

Rhiannon is incredibly brilliant and fun. I trust her musical instincts completely..., she's one of my very favorite people to improvise with... thoughtful, heartfelt, inspired approach  Delve in deeply!
Bobby McFerrin  

Taken on their own merits, Rhiannon & Margie Gillis are living masters. The chance to study with them together is practically irresistible. Dancers, who might feel tentative about diving into the ocean of song, should find in Rhiannon's method all they need to tap into their vocal intuition, to use the wisdom of their bodies to find real spontaneous music together. Singers who (like myself) might feel less than confident when it comes to dance, will find Margie's approach liberating: with direct and simple instruction, she invites us to inhabit our own bodies, their edges and interiors, to move naturally through space—and this brings out new and wonderful music. Freedom, immersion, risk, wildness, integration, embodiment, craft, love — these are the values they share. Who could resist a week in Hawaii spent moving, singing, eating, swimming & dreaming with them both? And who knows what magic this deep study might send out into the world?
Jascha Hoffman
Some thoughts from previous workshop participants:
As I continue to work with and learn from Margie, I am continually astounded by the wisdom she holds, expresses and understands through the body in motion.
Ruth Levin
Her work and her presence have changed my perspective on what dance can offer and I can only hope that I can pass on even a fraction of what she has bestowed to me.
Susie Paulson

We had an incredible time at the Nature of Voice and Body workshop last week. The possibilities flowed and we all grew in response to them! Rhiannon and Margie are incredible teachers and shined their light on us. We all look forward to MORE!  
Barbara Aman (2017)
Rhiannon is very insightful, and tuned into each of us, the participants, as we traverse the new landscapes of vocal improv. She does a great job of teaching through example, showing herself to us with intensity, balanced with the softness it takes to meet someone else where they are.    Mark Saunders

Rhiannon explains very well... Learning by doing, that´s very good. I like the combining of singing, moving, dancing, speaking, acting, talking, bringing in personal stuff. A good mixture. Great learning atmosphere, very open - she does that right at the beginning of each session. No fear, no pressure. Just openness. I was overwhelmed by the kindness of Rhiannon. Letting us share her own property, getting to know her friends, her area - that was just very special. Hawaii itself is special, but being there (on the farm) is even more special. Very personal, it makes the whole setting intimate, so you come to the point much quicker. Also the accommodation - since it was only us, no "strangers" around, made it very intimate. That´s great for such a workshop.    Cordula Foerester
Rhiannon is not for the faint of heart. Prepare yourself to dance with the darkness and let in the light. This transformative course invites your fullest commitment to explore new depths and new horizons of vocal expression. Your course mates will become friends for life.   Cherilynn Morrow
Time with Rhiannon has seen me grow more and more completely into myself as a musician, singer, improviser, and human being. She encourages us to bring our hearts fully into our singing presence and to create music that connects at higher and deeper levels. While we focus with curiosity on development of vocal, musical and improvisational skills, we learn about growing the community, honoring our ancestors, expressing our truth, listening, remembering our bodies, and celebrating our lives - in the moment, on the fly, with open hearts and voices. This work is good for the world, and so much fun!   David Haddock