The Dylan Sage Memorial Scholarship
The purpose of the Dylan Sage Memorial Scholarship is to enhance and support the musical and artistic development of young, talented singers who have that special combination of talent, generosity of spirit, courage, dedication and perseverance. This scholarship is made possible by the generosity of Jeralyn Glass.  For consideration, contact Margie Farmer, margiecaot@gmail.com.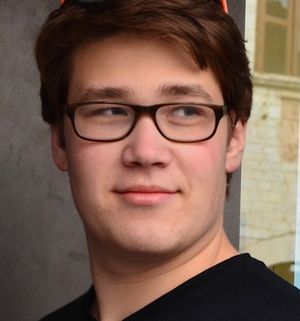 From Jeralyn:  Dylan loved music and loved to sing. He played the piano since he was 6. At the age of 13, he was in the semi finals of a national singing contest in Germany with a program of 5 songs including original material and songs by Rodgers and Hart and Duke Ellington. Seven days before the semi finals, his voice began to change, each day becoming huskies. He was beside himself. I worked with him to open his throat and included using the healing frequencies of the Crystal Singing Bowls. We dropped the keys and ended up lowering the songs a 3rd or a 4th. He sang his performance and he was awesome! He walked on stage with confidence and announced himself by saying: "Hi, my name is Dylan Sage and as of today I am no longer a soprano." The audience chuckled. He sang a high G at the end of 'It don't mean a thing' in his new range and his smile filled the theater. He was highly intelligent, witty, funny and loving.  He enjoyed being in his high school honor choir and was proud to be an integral part of the male-voiced a cappella group. A highlight of his life was singing with the honor choir in Rome at the Vatican. Dylan did not see race or color or religion or differences. He did not judge. He was well loved by his peers and would do anything to help a friend in need. He grew up attending an international school where 45 nations were represented in the student body. This diversity was the norm for him. Music, sports, photography and cooking were what he loved best. And his friends, both male and female. He composed songs on the piano and loved being a DJ. Dylan's Light is a part of me always. It is my great pleasure to gift these scholarships in loving memory of my son. He will not attend any institution of higher education in this lifetime, but will know from the place he is, a place of light and sound vibration, that a deserving student has received financial support from the college money his mom saved for him. Be blessed in your life with Music. Always.
To learn more about Jeralyn's healing work, visit http://www.jeralynglass.com.
Noor Che'ree   |   It's All Music 2018